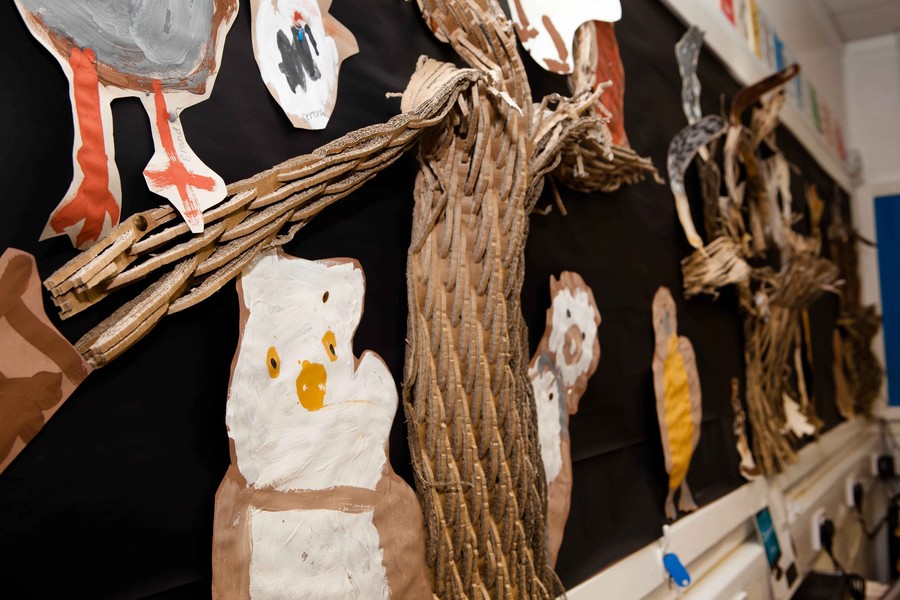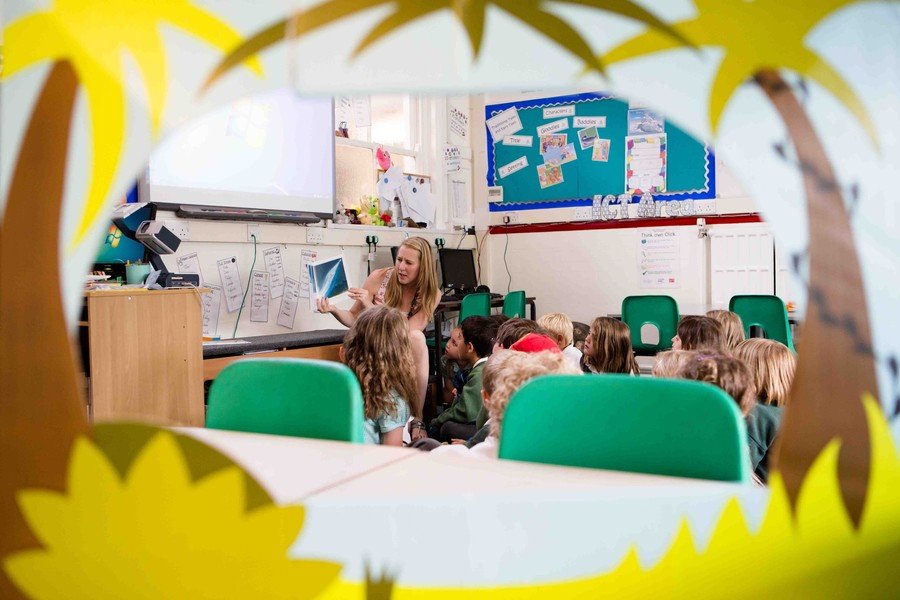 READING

Reading is the cornerstone of everything we do throughout school. Learning to read begins with a systematic approach to the teaching of phonics, which continues through Reception and Year 1 where pupils have a daily 20 minute phonics session (taught using the 'Letters & Sounds' scheme). We hold an annual introductory evening for Reception parents, together with a range of phonics workshops, to illustrate first-hand how children are taught to read and write in the early years of school.
Reading practice takes many forms: individual reading to an adult; individual reading followed by a comprehension activity (supported by reading journals); paired reading with another child; Guided Reading in small groups with a teacher or teaching assistant in EY and Key Stage 1, and Reciprocal Reading in Key Stage 2; whole class reading of texts aloud; and listening to class stories read by the teacher. Children read texts (fiction and non-fiction) from books and screens. Each classroom has a reading corner and pupils also have access to the school library to choose books for reading at home.
Reading is set as regular homework, and Reading Records are used to enable parents and teachers to record progress made, thus facilitating the transfer of information between home and school. There is an range of extensive Storysacks in the school library for school and home use during the Early Years. Book Buddies (parents, students and volunteers from other professions) support school by giving children extra practice at becoming proficient readers.
World Book Day and National Poetry Day are also celebrated using a range of enrichment activities that aspire to promote a lifelong love of reading. The school has the luxury of an extremely well-resourced library which is timetabled for class use, used by individuals and groups in lessons time, accessed by pupils over lunchtime, and open to pupils and parents after school.
SPELLINGS
For useful tips and advice on helping with spellings at home, please click here